---
I hope you all had a restful weekend!
So much had been going on last week that by Friday all I hoped for was for week to end.  But, the good Lord had other plans… 
Friday afternoon we received the best-est news ever – Aaron was offered a job! A great one too! Yeah!
You can only imagine the excitement. Friday night we did a little family happy dance – to celebrate this new chapter in his career. God knows we
prayed
for the right place to come along.  But we also knew we couldn't be picky in this economy! We feel blessed for all the prayers said on our behalf. The most humbling experience for me, was when Nikolas told us he'd put Aaron's name on the prayer list at his kindergarten's class. It's amazing the things a little person comes up with all on his own!
Today the weather couldn't have been nicer – 90 degrees with a breeze!! In the quest for something fun to do, we headed to the beach. Here are some photographs I snapped with my phone.
The boys building a sand castle – or something that looks like one:)
Walking barefoot on the sand, made me realize how much I've missed the beach…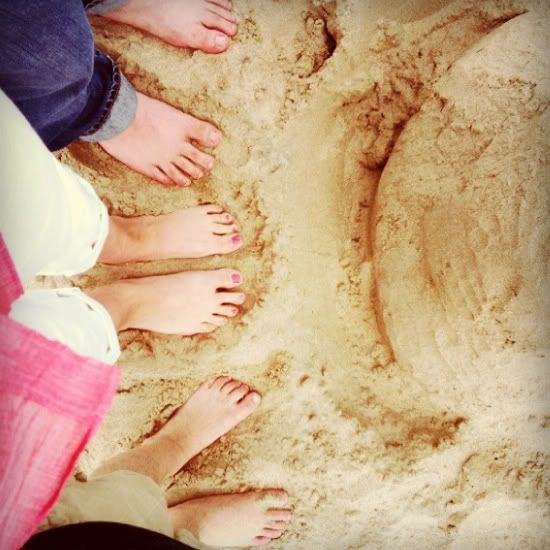 This is my favorite picture. I captures a moment we'll always remember. Just us – our little family.
Also wanted to thank you all for the encouraging words. It truly is amazing to be surrounded by people who care! 
The post Thankful appeared first on Le Papier Blog.