---
Hello lovelies!
Oh what a couple of weeks it has been! 
My parents spent two awesome weeks with us. We enjoyed home made meals and a cleaned house as well as the occasional free babysitting. God only knows how much we try to keep up with our house on a daily basis – but being the holiday season we also have leaned to keep our expectations low! 
This couldn't have come at a better time as I was preparing for my first BIG holiday fair! This year I participated as one of the vendors at
St. Chrysostom's Day School Holiday Fair
at Chicago's Gold Coast! The show started slow for me but by day 3 it picked up and made up for the previous days. I met some wonderful vendors and even got a chance to get some of my holiday shopping done.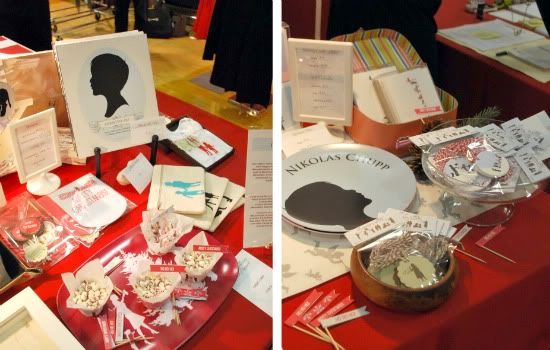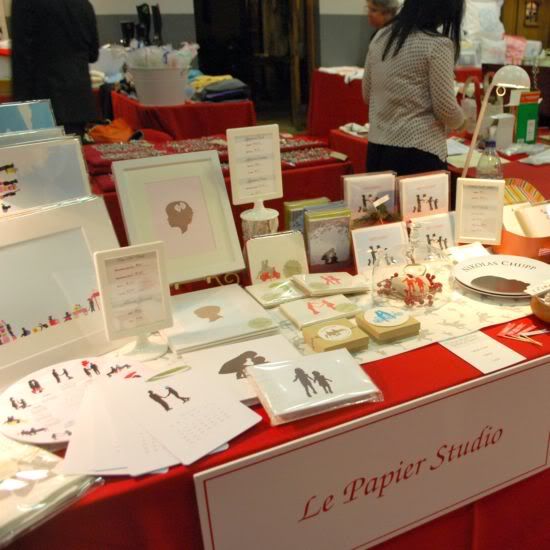 I shared a booth with the lovely Barry Leiner of M&B Vintage who happened to be one of the most inspiring women out there. More on that at a future post.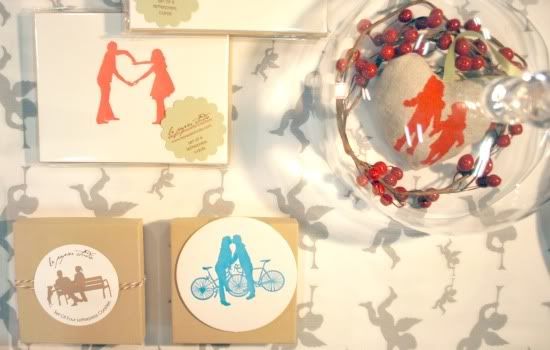 I usually try to keep the booth decor simple. Seeing how I only had a table and a half to display my product – I made the most of it by grouping them in ways that appealed and drew the shoppers' interest.  This is how the booth looked at the opening night. By the end of the fair, things had moved around by quite a bit.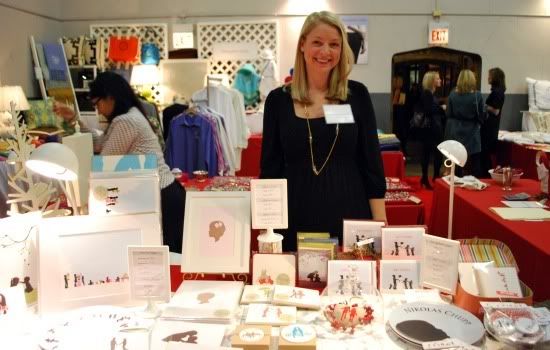 This is my lovely assistant, Kristin who I can't thank enough for working super hard to make the show a successful one!
So there you have it! It was a wonderful Holiday Fair marking the beginning of a great holiday season for
Le Papier Studio
.  As much as I would like to post here a couple of times a week, truth is, it might be hard to do with all the work load this holiday season. But that's a good concern to have, no?
Have a wonderful Wednesday! I'd love to hear what have you all been up to. I am slowly catching up with blogging.
xoxo

The post St. Chrysostom's 2010 Holiday Fair appeared first on Le Papier Blog.