---
Oh my! It's been a while since my last update. As you already know it, we are 38 days away from Christmas. That means busy days for us – holiday orders are rushing in as each day passes. Due to some amazing press recently, we have been busier than usual, but it's all good, I can't complain.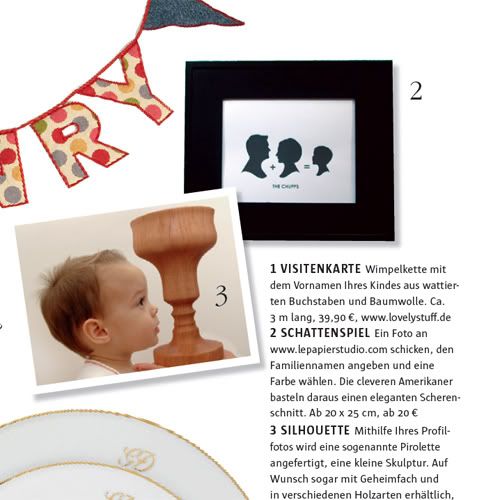 Our
Family Silhouette Print
currently featured in the latest issue of
Living at Home
Magazine. We were smitten to see our family's silhouettes on one of Germany's coolest magazines. My parents are eagerly waiting to receive their copy in the mail. Being EU citizens they probably get theirs before we receive ours:)
I have been enjoying receiving orders from overseas and making new clients. I only wish I could speak German:)
The post Tausend Dank! appeared first on Le Papier Blog.